Prof. Kai Liu's Group Selected as Phase 2 Finalist of the Mask Innovation Challenge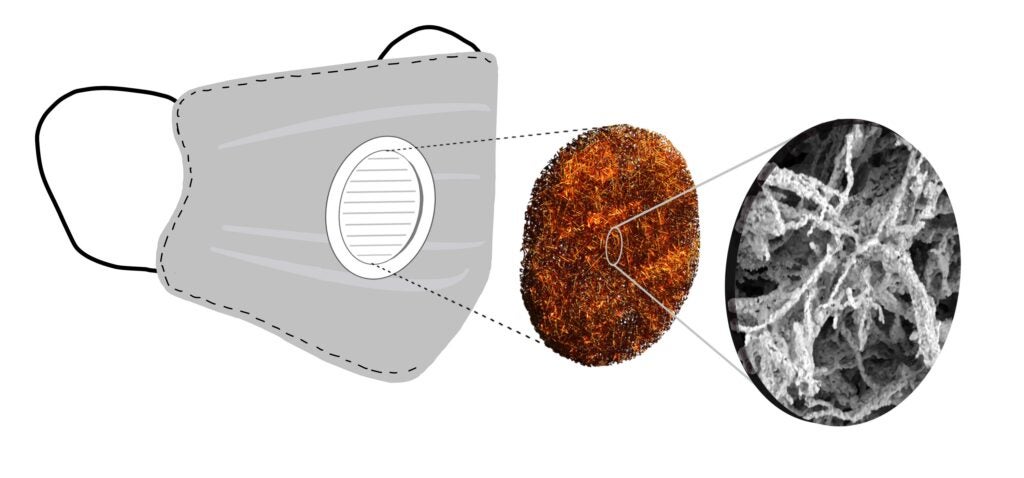 After being selected as one of the Phase 1 Winners of the BARDA-NIOSH-NIST Mask Innovation Challenge last year, Prof. Kai Liu's group is again selected as one of the ten finalists for Phase 2 of the Challenge. See feature coverage by the Science magazine and Scientific American.
"The second phase of the Mask Innovation Challenge represents a bold step in reimagining respiratory protective devices that can protect the wearer from a variety of airborne hazards. The goal is to accelerate the development of next generation masks that have multi-hazard protection and aim to meet performance and design criteria of the Moonshot Target Product Profile", according to BARDA.
Prof. Liu's team has been spearheaded by graduate student James Malloy, along with Chris Jensen and Jonathan Riess, with assistance from Physics Machinist Leon Der and Prof. Edward Van Keuren. Dr. Alberto Quintana and Thy Doan Mai Le also contributed to early stages of the research and development work.
The finalists have a few months to revise and improve their designs to compete for the Grand Prize this Fall.
For further information, please see BARDA's press release and social media post, as well as Georgetown's coverage.