Student Profiles
Welcome the Class of 2020!
William Charles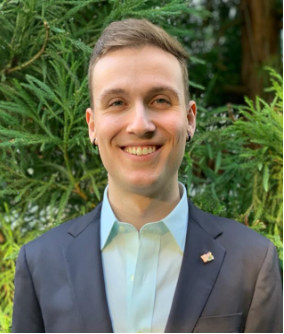 William received his BS degree in physics and mathematics from Fordham University where he conducted research in liquid crystal optics, lattice quantum chromodynamics, and automated stock trading. He went on to receive his MS degree from Fordham as well where he worked in Fordham's computational neuroscience lab and did research in the areas of machine learning and computer vision. He wrote his master's thesis on modeling childhood visual development more accurately for machine learning applications. William's current interests in physics include statistical physics and hard condensed matter. Outside of physics he is interested in machine learning and public policy.
Thy Doan Mai Le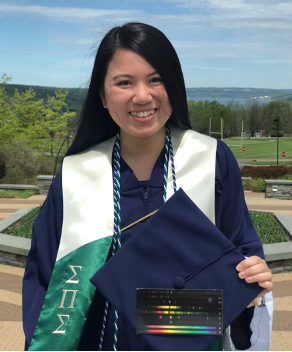 Thy, originally from Vietnam, graduated from Ithaca College with a B.S. in Physics and a minor in Computer Science. During her undergraduate years, Thy focused on a variety of projects, from designing control systems, renovating very old experimental devices to soft matter computational work. Her senior thesis, for example, involved the renovation of a diffraction grating spectrograph originally manufactured in 1985, by creating a modern control system (using Arduinos) that is compatible with the original spectrograph. In addition to engineering projects, her most recent work implemented a Python module for the inference of particle size distributions in dynamic light scattering experiments using latent Gaussian processes. Outside of her work, Thy is often found perfecting various famous dessert recipes and brewing too much of Earl Grey tea.
Students at various stages of the program
Daniel O'Brien, Class of 2017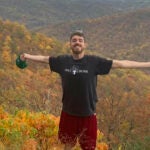 The GU Physics department was a perfect fit for me; its interdisciplinary nature affords access to specialists in a range of fields. This expertise, when paired with state-of-the-art experimental facilities like GNuLab and ISM, means I have the ability to conduct advanced technological research. Lastly, our geographical placement in DC both brings in speakers and collaborators from government labs and offers access to plenty of "nature" just a few miles outside of town.
Luogen (Logan) Xu, Class of 2018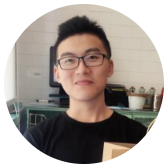 The physics graduate students here at Georgetown are a close-knit community. I get to discuss research ideas with fellow graduate students with great passion and hang out with them outside of work. During stressful times, they were great companies to have intellectually engaging and calming conversations with. The faculty here is welcoming and caring. They do fascinating research and they really love physics. As it turns out, coming here has been one of the best choices I made in my life!
Davonne Henry, Class of 2018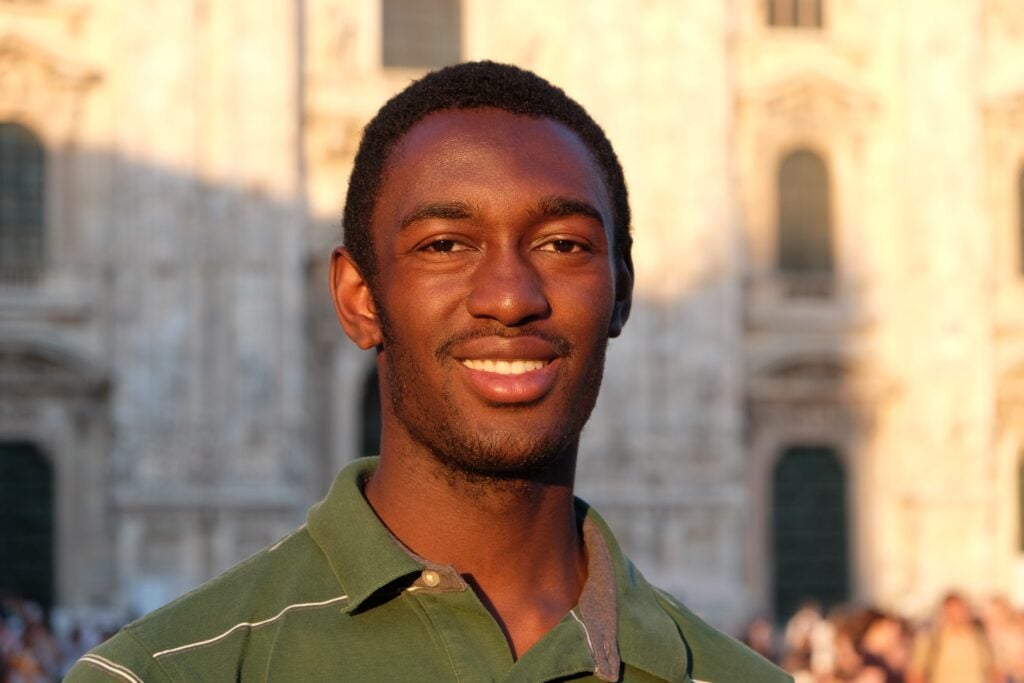 During my undergraduate work, I was not able to explore specialized Physics topics and engage in research as freely as I have been able to do at Georgetown. I have gotten to engage with experimental and theoretical collaborators and I have the opportunity to take advantage of diverse areas of expertise among the faculty and students. Outside of research, I have enjoyed the opportunity to have serious conversations within the department about our responsibility to build a diverse and inclusive STEM community.
Past Students
Andrew Hankins, Process Integration Engineer, Intel
Kyle DiCamillo, Research Scientist, SPAWAR Systems Center Pacific
Jeffrey Cohn, Post-doc, IBM Almaden Research Center
Johnathan Wensman, Cambridge Medical Technologies, Applied Scientist/Project Manager
Sona Najafi, Post-doc, Virginia Tech University, Sophia Economou and Edwin Barne's Lab
Xiaowan Zhang, Researcher, Blue Labs, Inc.
Oliver Albertini, Software Developer, Pivotal Labs
Pasha Tabatabai, Post-Doctoral Fellow In The Laboratory Of Living Matter At Yale University
Tingting Li, IPRO, PLLC
Chen Zhao, Amphastar Pharmaceuticals

Tabitha Yewer, Associate at Anderson Tax
Rich Arevalo, Academic Advisor at Empire Edge
Natalia Borjemscaia, Engineer at IBM
Tony Boyd, Research Fellow at the Naval Research Laboratory
Jesus Cruz-Rojas, Engineer at Netscout
Isha Dube, Engineer at Intel Corporation
Yizhi Ge, Manager at Lockheed Martin
Simon Hale, Engineer at IBM
Michael Helle, Researcher at Naval Research Laboratory
Kai He, Scientist at NOAA
Pramukta Kumar, Founder/CTO of Timbr.io
Yian Liu, Engineer at Globalfoundries
Armstrong Mbi, Professor at the American University
Russel Ross, Lead Technologist at Booz-Allen Hamilton
Julie Schoening, Analyst at the Commodity Futures Trading Commission
Wen Shen, Financial Engineer at Fannie Mae
Misha Smirnov, Post-Doctoral Fellow AT THE Max Planck Florida Institute for Neuroscience
Baoming Tang, Data Scientist at Twitter
Becky Van Pelt, Scientist at Areté Industries
Yanfei Yang, Research Associate at NIST
Joseph York, Manager at AIP