Prof. Kai Liu Elected Fellow of the National Academy of Inventors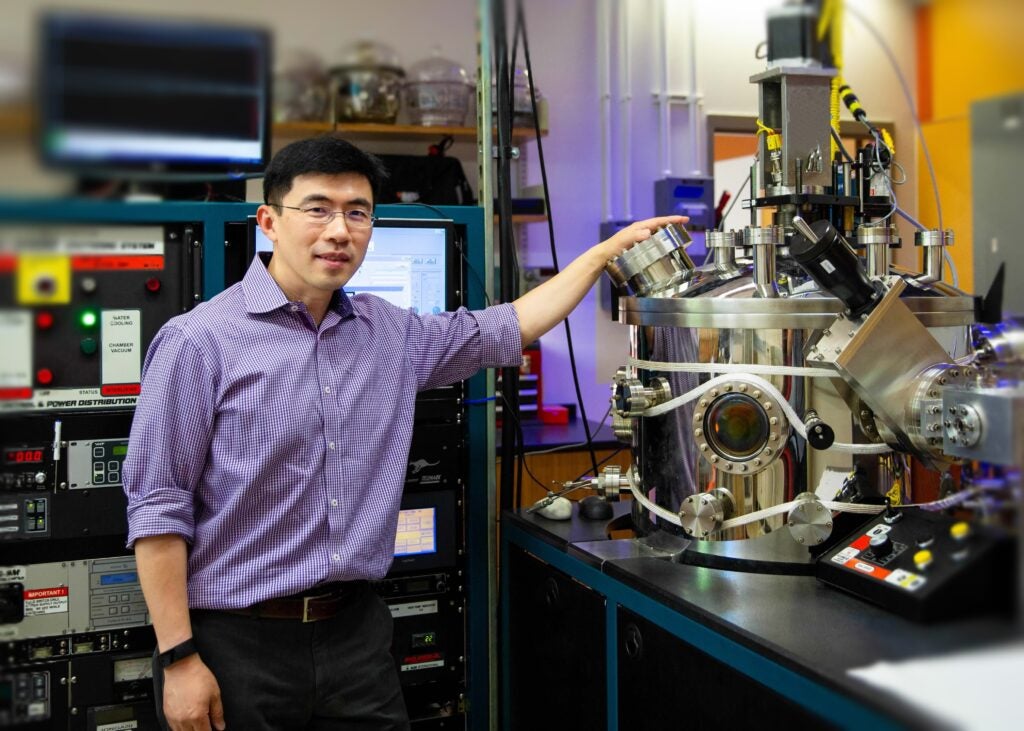 The National Academy of Inventors (NAI) just announced that Kai Liu, Professor and McDevitt Chair in Physics at the Georgetown University, has been elected to the 2022 class of NAI Fellows.
The NAI Fellows Program highlights academic inventors who have demonstrated a spirit of innovation in creating or facilitating outstanding inventions that have made a tangible impact on the quality of life, economic development, and the welfare of society. Election as a NAI Fellow is the highest professional distinction awarded to academic inventors.
Prof. Liu has made key contributions to the field of nanomagnetism and spintronics. He holds issued US patents on a variety of nanostructured materials and technologies. He has served as a Theme Leader of a major research center on Spintronic Materials for Advanced InfoRmation Technologies (SMART), supported by the Semiconductor Research Corporation and the National Institute of Standards and Technology. He was recipient of an Alfred P. Sloan Research Fellowship and a UC Davis Chancellor's Fellowship. He is also an elected Fellow of the Institute of Physics (UK), American Physical Society, IEEE and American Association for the Advancement of Science. Recently he was selected as a Phase 1 Winner and a Phase 2 Finalist of the BARDA-NIOSH Mask Innovation Challenge.
To date, NAI Fellows hold more than 58,000 issued U.S. patents, which have generated over 13,000 licensed technologies and companies, and created more than one million jobs. In addition, over $3 trillion in revenue has been generated based on NAI Fellow discoveries.
The 2022 class of Fellows will be inducted at the Fellows Induction Ceremony at the 12th Annual Meeting of the National Academy of Inventors on June 27th, 2023 in Washington, D.C.
The complete list of the 2022 NAI Fellows is available here.
Read the National Academy of Inventors press release and coverage from the College of Arts and Sciences.